Directions for arriving at Kerfluffle 29 – Bridge the Gap
Park at the Humber Bridge Parking Lot, just east of the humber bridge. Parking lot location
Walk west on the trail, turn right to follow it north underneath the Gardiner. Say on the east side of the Humber river, do not cross the white bridge.
Follow the curve in the trail until you arrive at Kerfluffle. We will be located exactly here.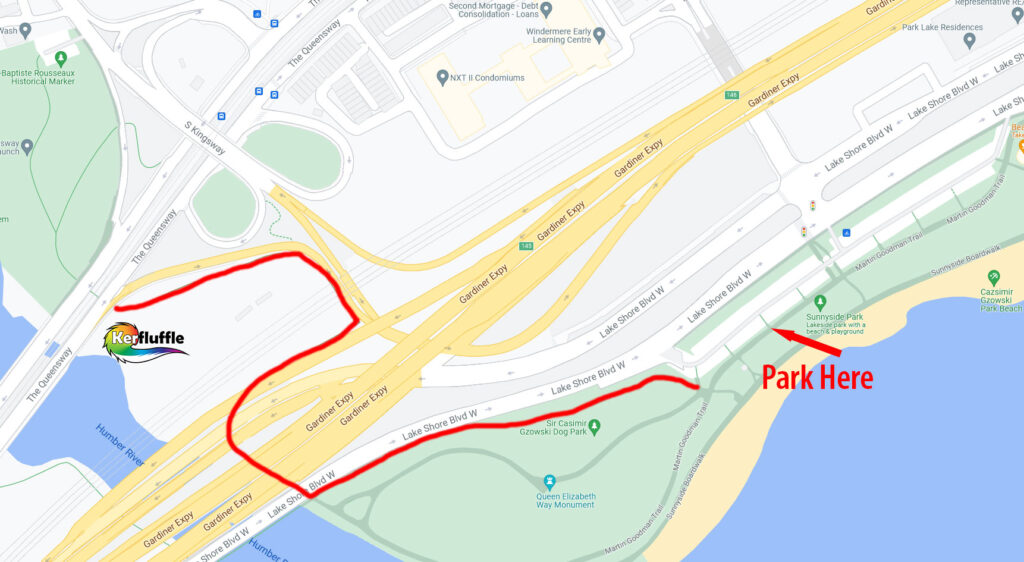 Transit
Take the subway to Runnymede station
Take the 77 bus south
Get off at "South Kingsway at Ormskirk Ave" stop
Walk south through the park to Kerfluffle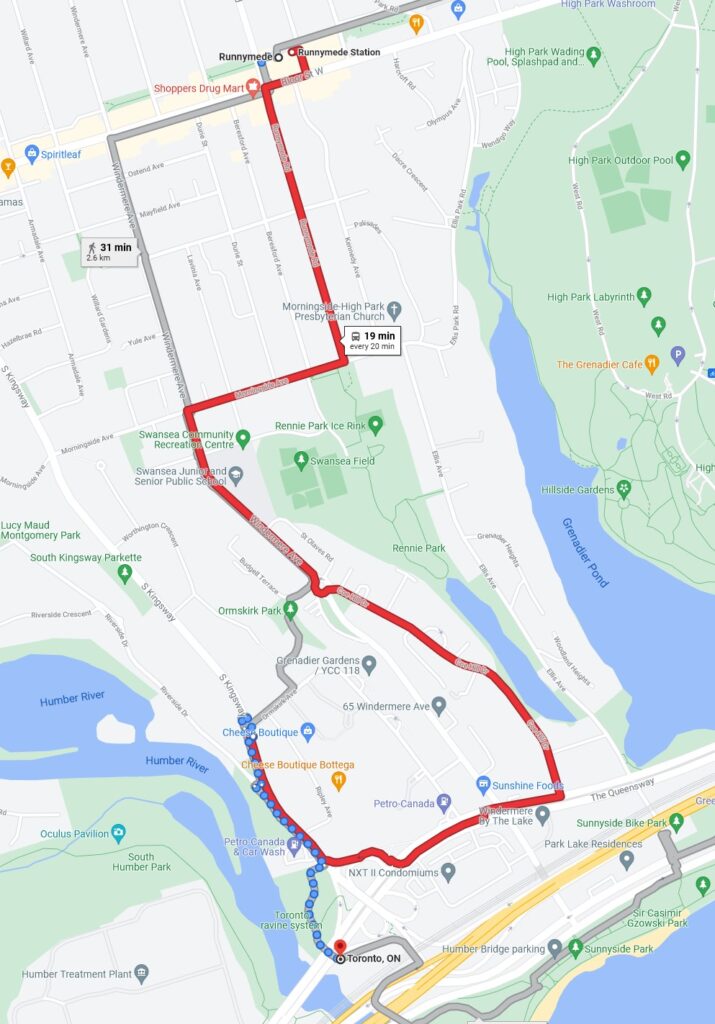 Snacks
There is a Petro Canada located just north of the park, it may not be open late.
Telegram
If you get lost or have questions, please connect in the Telegram chat at this link.