Kerfluffle 5 took place March 31st at 9pm and ran until 1am.
An incredible 140 furries came to this event, making it the largest Kerfluffle to date!

Poster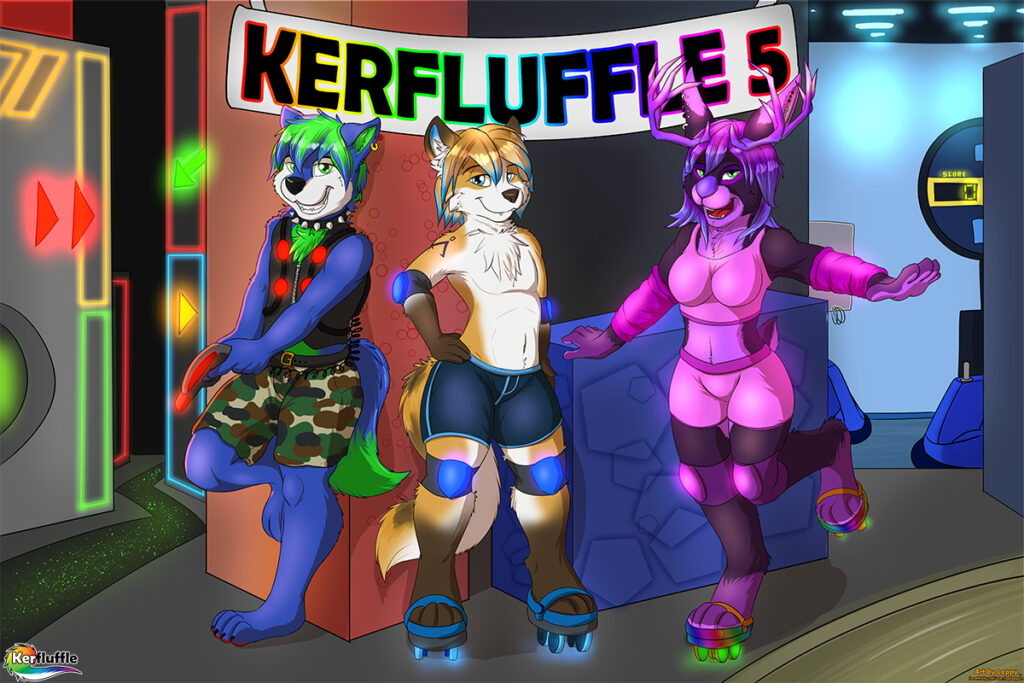 Video
Kerfluffle video made by ArcticSkyWolf
Kerfluffle Vlog by Skylier Rain
Kerfluffle 5 Ad featuring AvWuff
–
Kerfluffle 5 Complete LiveStream by Nevimer
Audio
Listen to DJ Louie's set on MixCloud here!
Photos
Original Ticket Page
Check out the original EventBrite ticket page here.